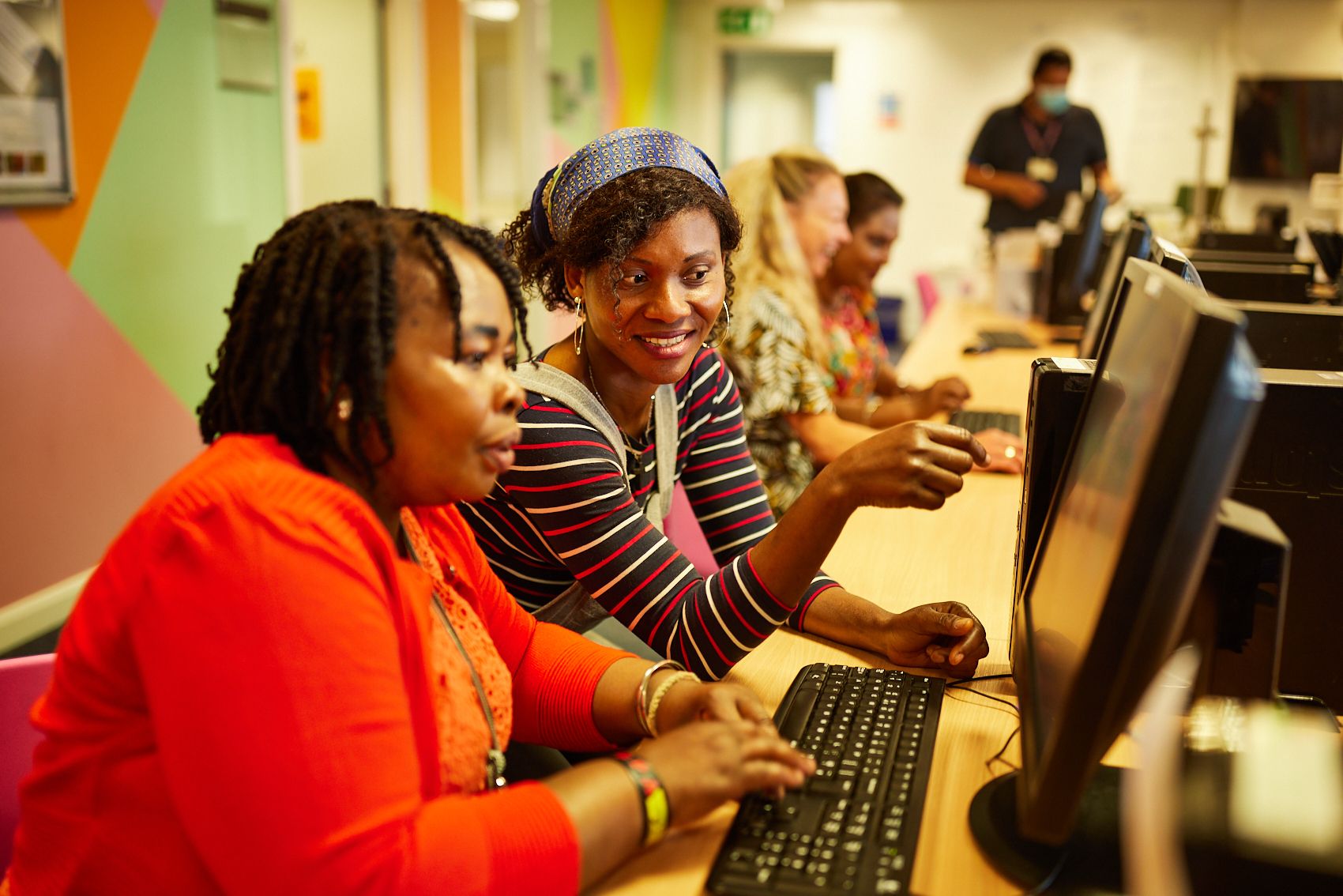 Funding to boost adult numeracy skills in West Yorkshire
Two of our colleges have secured nearly £480,000 to boost adult numeracy skills in the region.
Leeds City College and Keighley College will receive just under £434,000 and £45,500 respectively via the Department for Education-led Multiply programme.
They will use the money to fund a multi-pronged push to raise standards among adults who don't have a Level 2 qualification – roughly equivalent to a GCSE grade 4, or the old C grade – in maths.
The work will involve supporting learners through putting on new, flexible courses designed to fit around their lives, and training more staff to teach numeracy.
A practical focus
The focus will be on functional, rather than theoretical, maths to show how useful it can be in real-life situations ranging from budgeting for shopping to understanding borrowing, credit and interest.
Leeds City College's Director of Adult Curriculum, Joanne Dye, said: "Everyone talks about how simple budgeting is, but many people find it hard even though it is an essential skill – and especially important now while we face a cost of living crisis.
"We are delighted to have secured funding to deliver this vital programme. We are committed to improving access to numeracy skills for adults in our region, and this programme is an important step in that direction."
Addressing a costly skills gap
A 2022 report found that more than half – 52% – of adults in West Yorkshire were at 'entry level and below' in terms of numeracy. National Numeracy's research, meanwhile, says low numeracy skills could be costing the UK up to £25 billion a year.
The Multiply programme – which is being funded over three years, with West Yorkshire Combined Authority distributing the finances – will seek to address the issue locally by reengaging adults with maths.
Leeds City College and Keighley College are already piloting a project that asks English for Speakers of Other Languages (ESOL) students to take on tasks like banking or supermarket shopping.
The programme will also open up new work and educational possibilities for participants, and take them a step closer to being able to benefit from further support such as the Lifelong Loan Entitlement.
Making maths accessible to all
Luminate Education Group Vice Principal Ann Marie Spry, said: "We need to support those who still need to get Levels 1 and 2 in maths, and have a fear of the subject, to thrive in their personal and professional lives.
"Offering bespoke support, this programme will also help English for Speakers of Other Languages students who struggle with language barriers.
"We hope that through delivering the programme we can help adults in all walks of life develop improved financial skills; from planning their meals, or creating shopping lists and budgets, to understanding taxes and pensions.
"This will enable them to create a system to feel more financially secure, now and in the future."
Multiply's aims are part of a wider push by the government to improve and extend maths skills across the country, with Prime Minister Rishi Sunak recently announcing his ambition to get everyone studying maths until the age of 18.
Tags: funding, Keighley College, Leeds City College, numeracy, skills gap