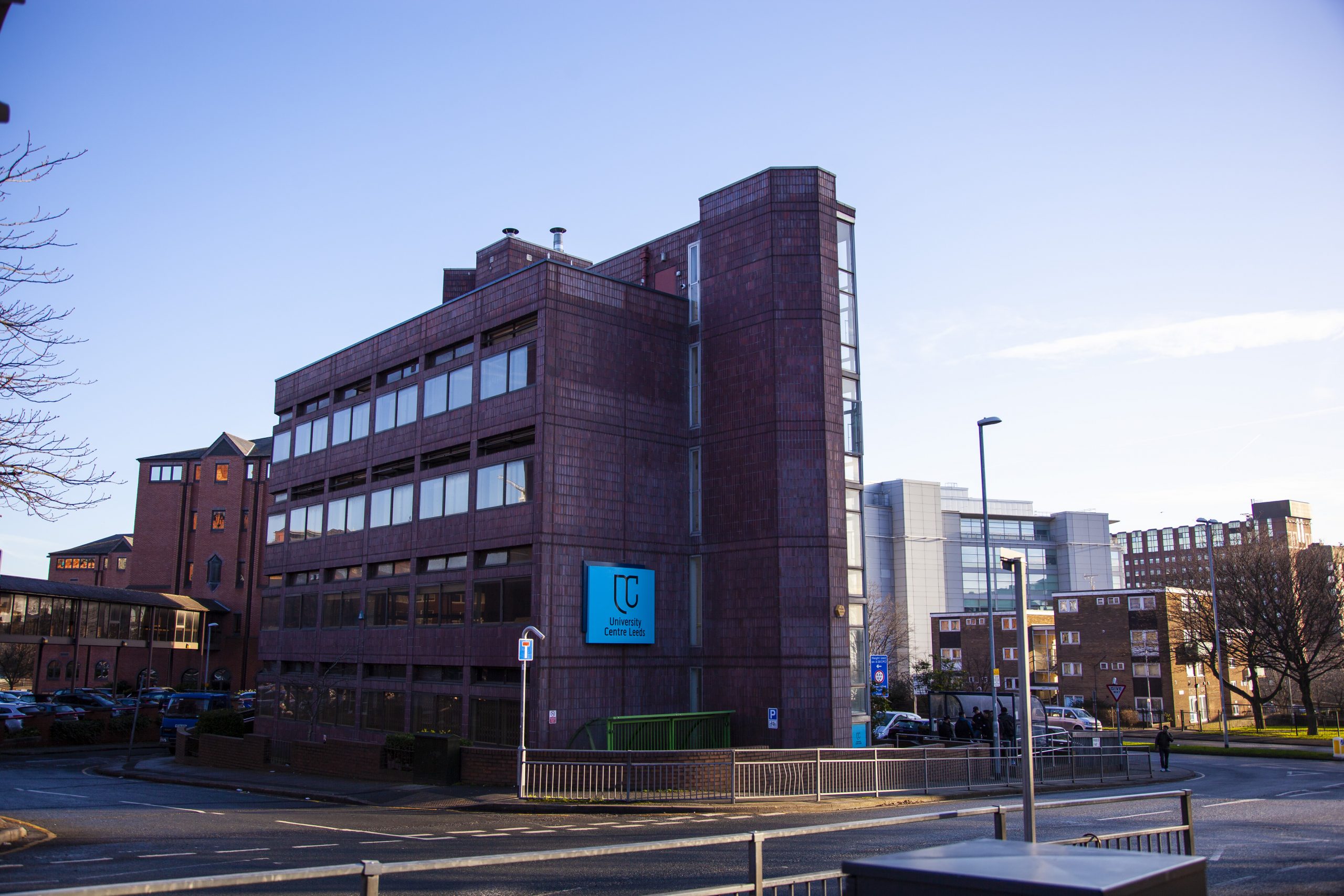 'Amazing' University Centre students are studying for the planet
Innovations fuelled by scientific research are at the heart of the fight against the many threats facing our environment.
At University Centre Leeds (UC Leeds) increasing numbers of students have been choosing 'green' subjects for their dissertations in a bid to support such work.
UC Leeds, like its parent body, Luminate Education Group, acknowledges that the world is currently facing a climate emergency and is committed to taking action to improve sustainability.
The environmentally-focused research that is being carried out by Biomedical Science students chimes perfectly with that, and has been hailed by UC Leeds's Dean of Higher Education, Janet Faulkner, as 'amazing'.
Outstanding recent projects have included a dissertation on the impact of acid rain and another on how waste water in general, and laboratory cleaning fluid in particular, affects aquatic plants.
Spurred to act by the climate emergency
It was a recent environmental catastrophe that inspired Biomedical Science (BSc Hons) graduate, Eleanor Thomas, to explore why some green plants are much more resistant to acid rain than others.
She said: "I decided on my topic following some extreme environmental disasters, the main one being the Australian wildfires that took place in 2019/20 in which over 27 million acres of forest were burnt.
"This inspired me to begin questioning the impact on life if important ecosystems and species of plants were to become extinct, and what could be done to prevent this.
"I looked into the increasing issue of acid rain and the concerns surrounding its irreversible environmental, cultural, and medical effects, and decided to investigate to what extent acid rain damages plants."
Her work identified which parts of plants were worst affected by acid rain, opening up a route for further studies – including how susceptible species could be genetically modified to better protect them.
Dacosta Owusu's dissertation topic, meanwhile, was driven by the role of aqua-culture, and its importance to nutrition in his home country of Ghana.
He said: "I chose the subject having considered the way we dispose of waste water from domestic, laboratory and industrial settings and its impact on aquatic plants.
"In Africa, a lot of people throw waste water away after washing their clothes and utensils, without knowing the significant effects on the plants around them."
Dacosta's work involved growing water plants in four different mediums (pure water, disinfectant, a general detergent, and a treated compost) and then extracting and examining chlorophyll from each of them.
He found that organic pollution could limit plant growth, though not fatally – but that just a low concentration of cleaning agents would kill them.
Dedicated staff and a supportive learning journey
Reflecting on his experience at UC Leeds, he said: "I achieved my BSc (Hons) in Biomedical Science despite having three children, work and school.
"I must say that University Centre Leeds has the facilities, lecturers and a well-structured academic system to improve the well-being of every individual, irrespective of their background."
Eleanor, who is hoping to study for a Masters degree in the near future, echoed those sentiments. She is currently gaining valuable laboratory experience while working in drug development as a validation analyst in immunochemistry.
She said: "Resources to support my studies were always accessible at UC Leeds, even throughout the pandemic when we had limitations, such as no access to physical books in the library.
"Staff and tutors would always ensure you were equipped with everything you needed to complete assignments and revise for exams, and dedicated staff were available to aid in areas such as researching techniques, essay writing, and referencing.
"There was never a time where I felt stuck for someone to turn to for help. At UC Leeds you are supported in all aspects of student life and staff are there to help you with wellbeing, finances, equipment or any problems.
"My experience in Biomedical Science was extremely positive and I would recommend the courses to anyone looking to pursue a qualification in science."
Quality research with an environmental focus
Dean of Higher Education, Janet Faulkner, said: "Our students are passionate, as we all are at University Centre Leeds, about the environment and are determined to do whatever we can to help limit, or reverse, some of the damage that is being done.
"More and more of our science students have responded to the climate emergency by choosing environmental subjects, with practical applications, for their dissertation topics.
"It is research like this that will be key to us finding the best ways to innovate and change our ways so that we give our planet an urgently needed chance to recover."
The academic and vocational quality of the science courses at UC Leeds, which place a strong emphasis on developing practical laboratory skills and industry-relevant experience, has been recognised by the Royal Society of Chemistry (RSC).
The RSC has named UC Leeds as one of the accredited providers of the Laboratory Technician Advanced Apprenticeship which includes a level 4 Certificate in Higher Education, Biomedical and Pharmaceutical Science. For more details on science subjects at UC Leeds, visit ucleeds.ac.uk/science-courses .