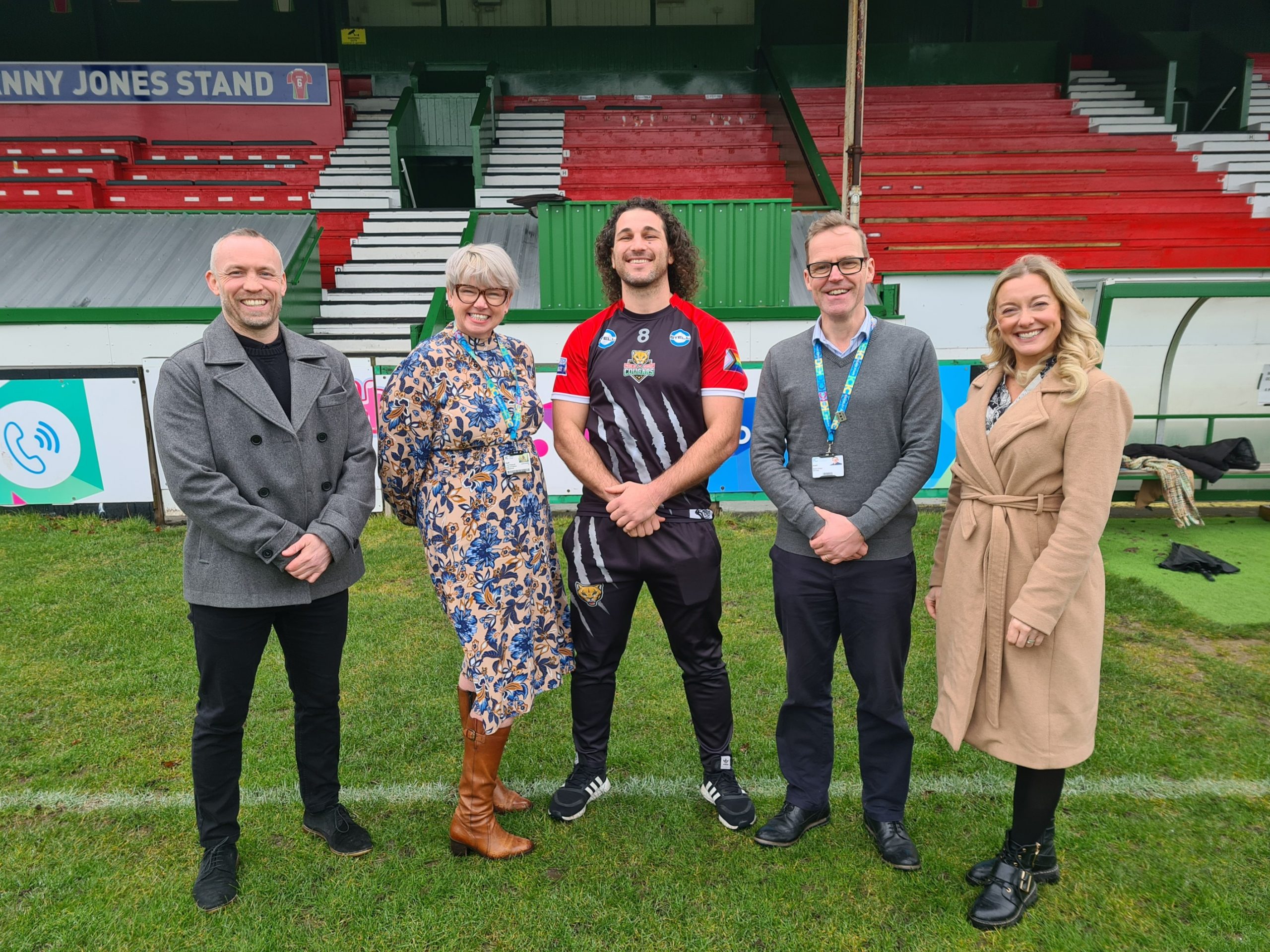 Keighley College partners with Keighley Cougars to inspire next generation of rugby players
Keighley College has joined forces with local rugby league team, Keighley Cougars, to give young people an introduction to life as a professional rugby league player.
The partnership will see the college supporting Keighley Cougars' innovative new Elite Talent Pathway; a performance programme aimed at young males aged 11 to 16. They will get the chance to train in an environment with professional support, learning and improving skills which they can take back to their local community clubs. The programme will aim to operate three development squads being U/12's, U/14's and U/16's. Each team will get the opportunity to play matches against other teams from professional clubs.
Focused on supporting the development of young players and creating a performance pathway, the programme enables members of the community to gain access to professional rugby league coaching encompassing skills assessments, progress reports and education based on nutrition and lifestyle choices.
Claire Fitzgerald, Head of Stakeholder Engagement and Growth at Keighley College, said: "We pride ourselves on being a community-led college, so partnering with a historically renowned club which inspires many local young people is a phenomenal opportunity. We'll be working collaboratively on community projects, while proudly sponsoring the playing and training kits.
"Keighley is a town bursting with talented young individuals, and we're determined to help fuel their ambitions to become skilled rugby players. In the coming years, we hope to work closely with Keighley Cougars in setting up a development academy, whereby young people aged 16 to 19 years old can develop their rugby skills."
Andrew Henderson, Head of Rugby at Keighley Cougars, added: "Keighley College shares our vision for providing better opportunities for young people in Keighley, which is why we're thrilled to have them on board as our major sponsor. We hope to not only support players in their journey to becoming professional players, but also provide them with the best educational opportunities alongside this which can be offered at the college.
"We're determined to inspire the wider community through this initiative, as our players will take a wealth of knowledge and performance skills back to their local teams. Next year, our goal is to extend our programme to girls in the area."
The programme will be launching officially in Spring 2022.