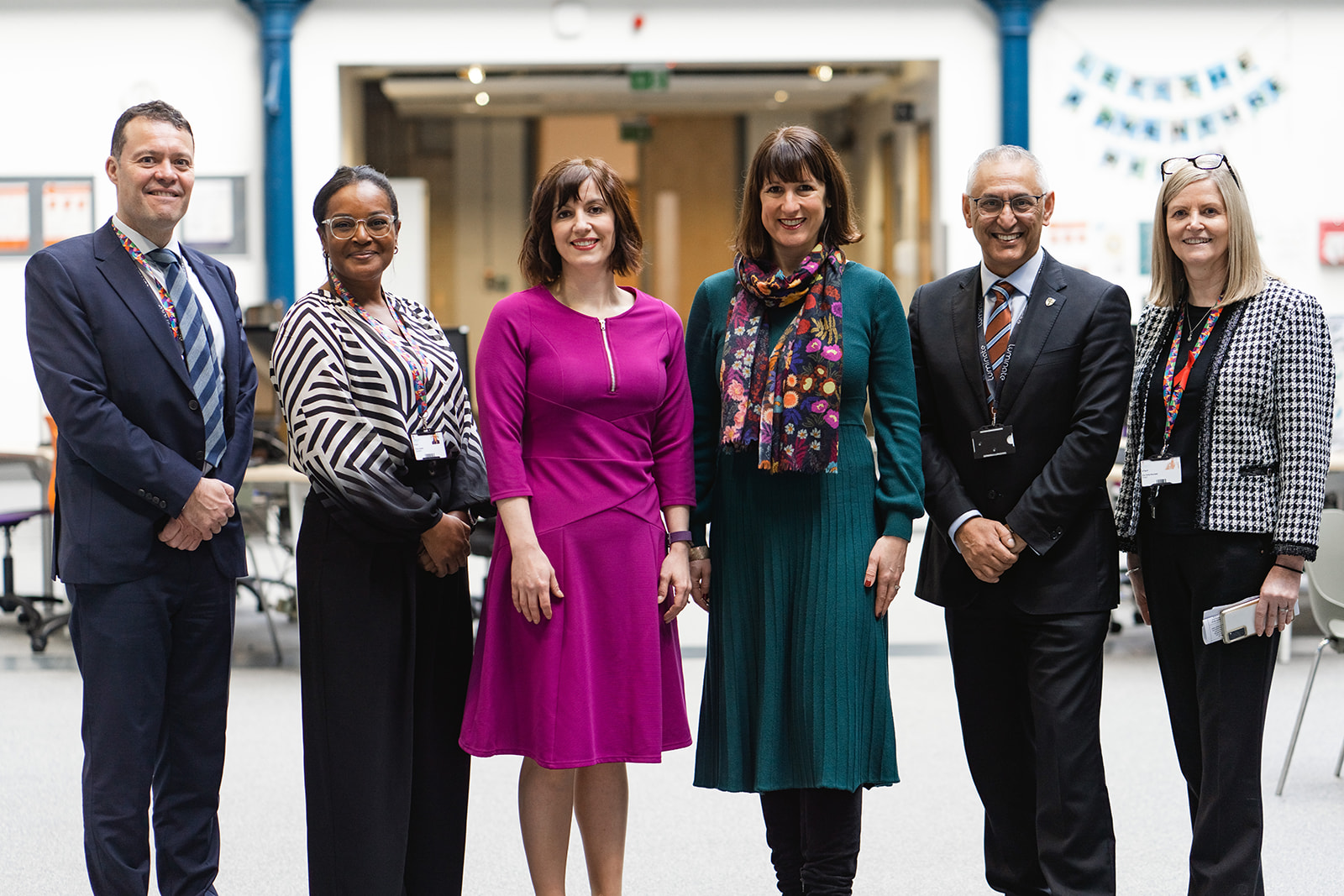 Shadow ministers Rachel Reeves and Bridget Phillipson visit Leeds City College
Shadow Chancellor Rachel Reeves and Shadow Education Secretary Bridget Phillipson visited Leeds City College's Printworks Campus this month, as the shadow government laid out its plans for the education sector.
The Leeds and Sunderland MPs met with Shaid Mahmood, Chair of Governors for Luminate Education Group, Bill Jones, Deputy CEO of Luminate Education Group, and Printworks Campus Principal, Cheryl Smith. Cheryl shared her overall vision for the campus and future plans for the growth and expansion of teaching spaces, before giving the visitors a tour of the facilities.
During the hour-and-a-half long visit, Bill spoke at length about the college's short-to-long-term plans to provide fantastic learning facilities for students, including creating new spaces to accommodate the growing number of students (post 16 education) within Leeds.
He added that the college is in need of more space and is continuing to look for more funding to develop its existing spaces to make them more efficient.
He also spoke about how Leeds City College is tailoring its offering to match the skills needs of the region, with a focus on digital and that with improved investment, the sector could contribute, to an even greater extent, to the nation's drive for improved growth and productivity.
The tour, meanwhile, included the college's hair and beauty provision, as well as a tour of the School of Engineering.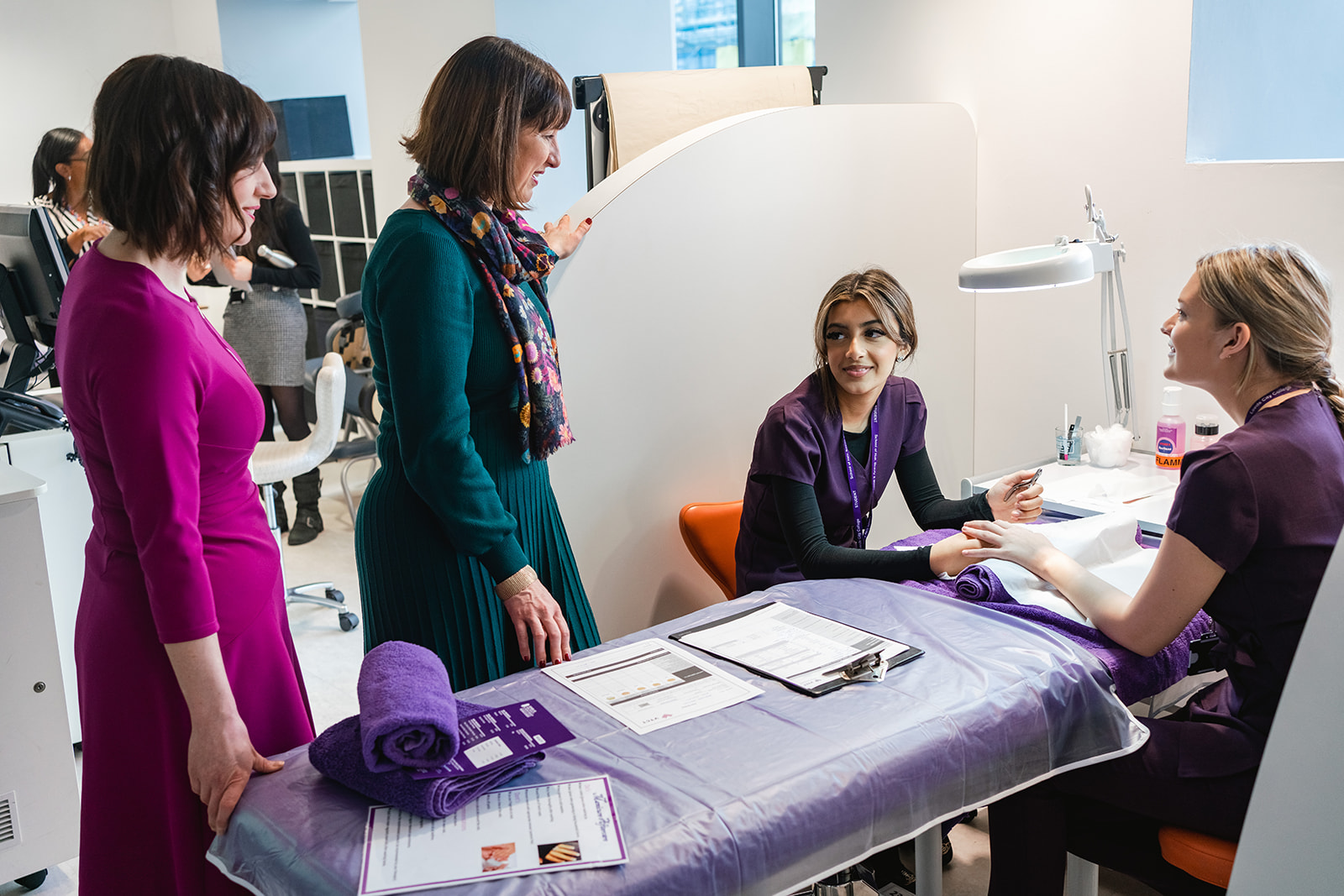 Rachel and Bridget had the opportunity to meet with students from both schools and many of them shared their experiences and aspirations for the future.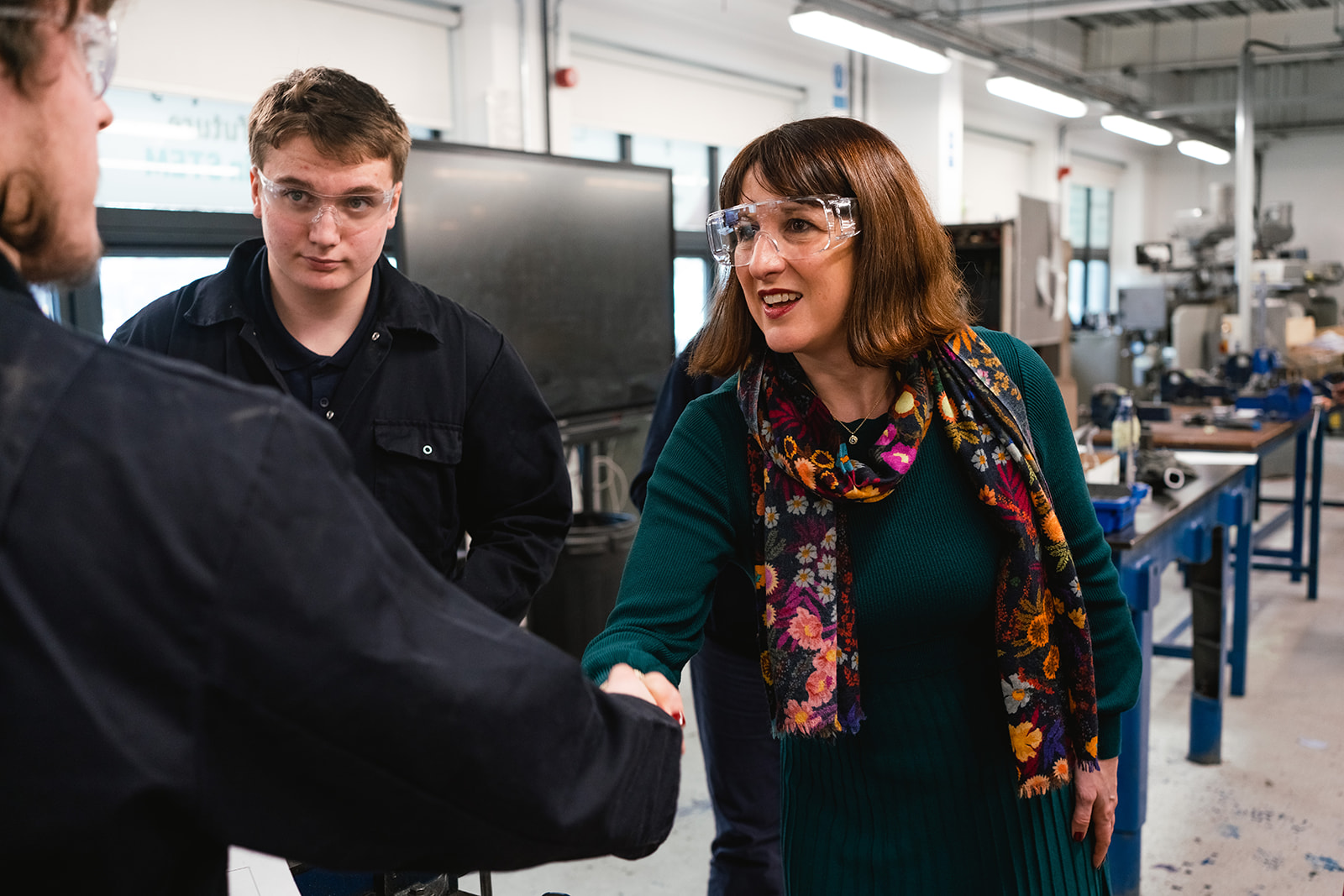 They also had the opportunity to see students demonstrate some of the practical skills they have learnt since joining the college, including hair colouring and manicures.
From micro aerospace components to medical instruments, precise parts are the key to keeping some of the most critical aspects of our modern world running smoothly.
Level 3 engineering student Harry Souter, demonstrated the use of the mill turn machine.
Harry explained how the mill turn worked and its ability to create more complex and intricate parts without needing to transfer the part from one machine to another.
Mitch Scott, Head of the School of Engineering said: "Manufacturing these very small parts requires the right state-of-the-art equipment coupled with the talent and dedication of the next generation of machinists."
Cheryl spoke about how the college is working closely with employers so that they are able to directly influence the courses.
"Employers are key in helping us shape our curriculum so that we are able to better equip our students for their future careers. We are now looking at developing progression and destination opportunities for students, this includes our T Level and apprenticeship programmes."
Rachel Reeves said: "It was brilliant to visit Printworks [campus] with Bridget.
"Colleges are at the heart of Labour's ambition for education. We know that by improving skills and creating the good jobs our country needs, we will drive growth and make our economy stronger."
Bridget added: "Improving skills will drive the growth our country needs for the jobs and economy of the future."
For more information about courses at Printworks visit the website