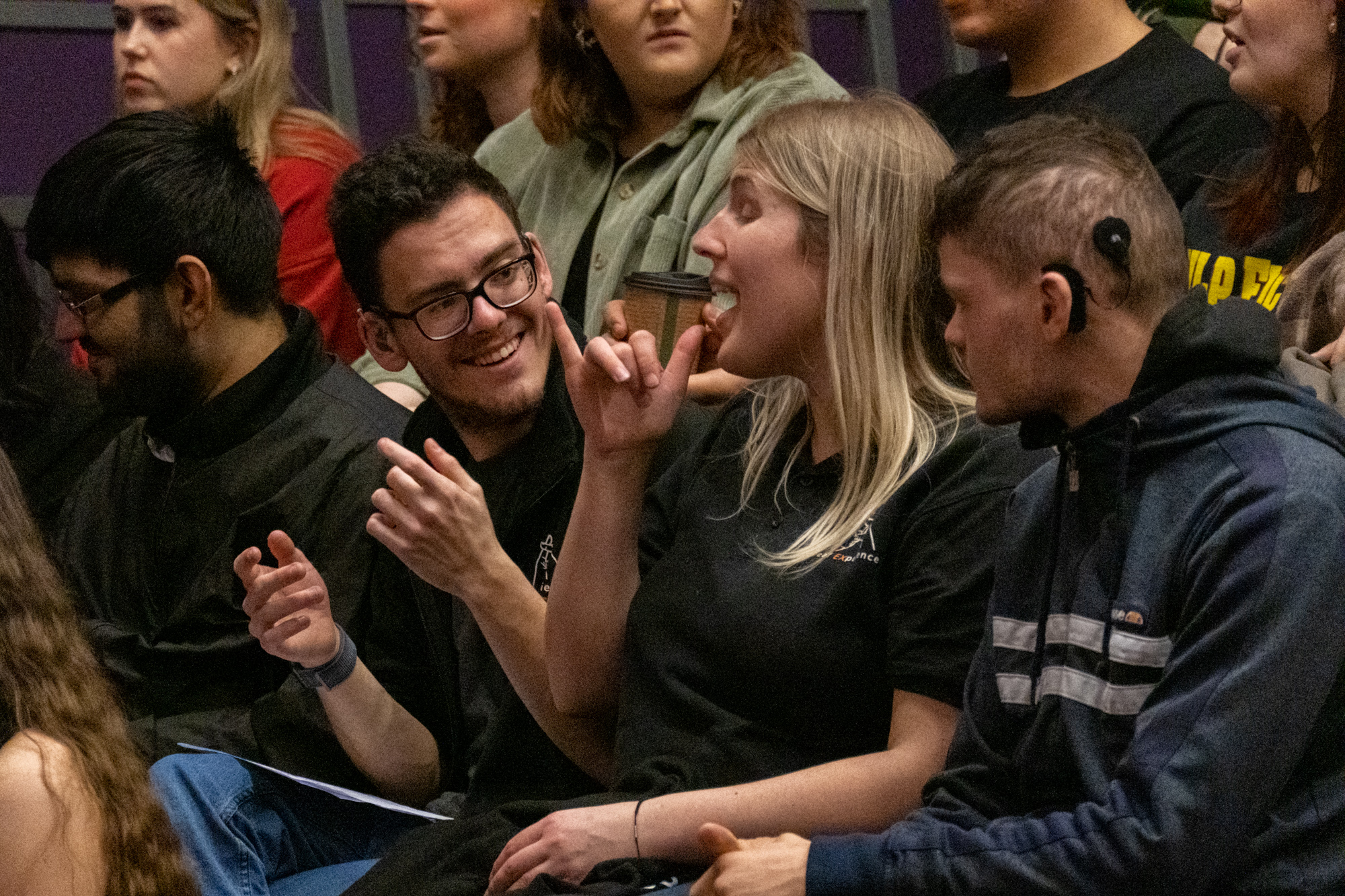 Leeds Conservatoire and British Youth Music Theatre Explore Inclusivity in New Musical Theatre
Leeds Conservatoire has teamed up with the British Youth Music Theatre (BYMT) to produce a new theatre production.
The show, titled The Steadfast Tin Soldier, will feature a cast of disabled and non-disabled young people.
BYMT's mission is to create opportunities for young people and early career creatives from all backgrounds to develop theatre skills and enhance wellbeing, through the collaborative and inclusive process of making original musical theatre.
In line with Leeds Conservatoire, BYMT's values include being inclusive and making everything they do accessible, taking responsibility for developing and nurturing collaborative processes.
Matthew Bugg, Senior Lecturer in Musical Theatre at Leeds Conservatoire, said: "It is enormously beneficial for creative team members, students and diverse artists to work in a safe context of learning, where questions can be asked and new approaches explored and evolved.
"This process and its evaluation will help Leeds Conservatoire's Musical Theatre Department develop models for best practice that can be shared across the wider institution and across the sector."
Conservatoire students from year one and two BA (Hons) Musical Theatre, plus MA Musical Theatre Company and MA Musical Theatre Creatives participated in the week of development. This was an opportunity to develop The Steadfast Tin Soldier and how the material could be presented in an authentic, inclusive and relevant way, experienced by deaf artists and British Sign Language (BSL) interpreters were actively involved.
The creative team included Karen Mettam and Sarah Cox (BSL interpreters), Matthew Hinchcliffe (actor and BSL interpreter), Anthony Underwood (director and writer), Emily Gray (Chief Executive and Creative Director of BYMT) and Matthew Bugg.
Caroline Parker MBE led a participatory workshop that enabled students and staff to become more aware as to how to meet the access needs of Deaf and hearing impaired artists and audience members. This included learning how to begin the process of interpreting a song in sign language.
Sophie Braithwaite, a young Deaf performer and dance teacher from Deaf EXperience Limited (DEX) joined for the full development week. DEX is a youth organisation based in Halifax whose participants are all Deaf/hearing impaired.
On the final day, the wider DEX team was invited to attend the sharing of The Steadfast Tin Soldier and gave feedback on the development of the work.
Anthony Underwood, director and writer of The Steadfast Tin Soldier, shared how useful the week had been:
"I can't express enough how amazing the students all were from start to finish. Their feedback and creativity were invaluable, and I am extremely proud of the conversations we had and the conclusion we came to for future development. It was beyond a helpful week."